Hot war between Malema and Lindiwe Sisulu after he said the unthinkable about her. See what he said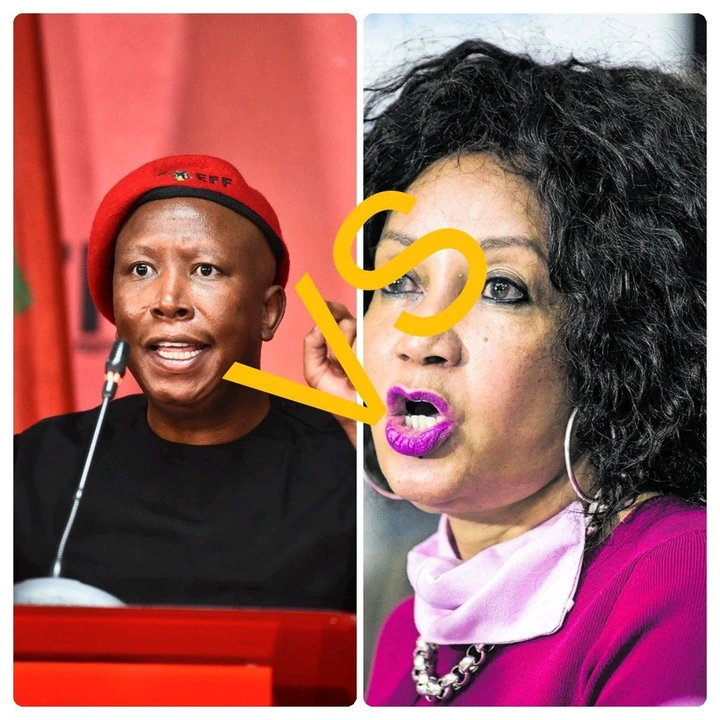 Reputable Source: https://twitter.com/newslivesa/status/1699770683163652108?t=3cFbfBV3F44aa7eckkm8yQ&s=19
https://twitter.com/ololethu/status/1699767134585307150?t=7sC_hD5Dtbj9oP8DdH7AkQ&s=19
Title: Julius Malema Launches Scathing Attack on Former ANC NEC Member Lindiwe Sisulu at EFF Elections Workshop 2023
Birchwood, Ekurhuleni – The leader of the Economic Freedom Fighters (EFF), Julius Sello Malema, did not mince words as he addressed the party's Elections Workshop for 2023 on September 7th. In a fiery speech, Malema took the opportunity to launch a scathing attack on former African National Congress (ANC) National Executive Committee member Lindiwe Sisulu, displaying lingering animosity despite her departure from the political scene.
Julius Malema's verbal onslaught against Lindiwe Sisulu was delivered with fervor, leaving no room for ambiguity. He stated, "Lindiwe Sisulu is the most uneducated and foolish minister, consistently reminding people of how she fought in the bush and how they liberated us, creating an impression that we owe her."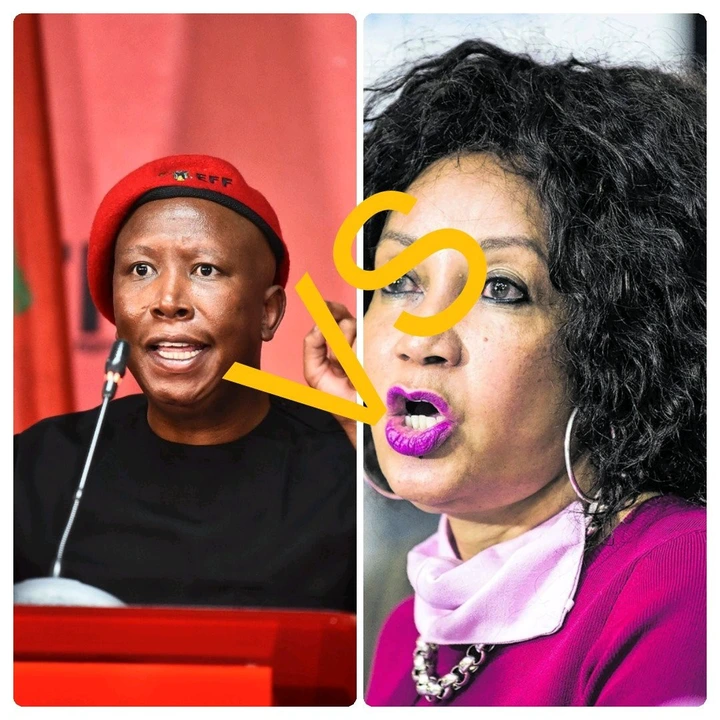 The reference to Sisulu's past involvement in the struggle for liberation and her recurrent reminders of her role in it were not lost on Malema. These remarks were indicative of a deeply rooted resentment that Malema still harbored towards the former minister. Malema's assertion that Sisulu was "uneducated and foolish" reflects the bitter personal and political differences that have marked their interactions over the years.
This public denouncement of Lindiwe Sisulu, a figure with a storied political career and lineage within the ANC, underscores the deep divisions within South Africa's political landscape. Malema's words, delivered to an audience of EFF supporters and party members, serve as a reminder of the lingering tensions between the EFF and the ANC, two prominent political entities that emerged from the same anti-apartheid struggle.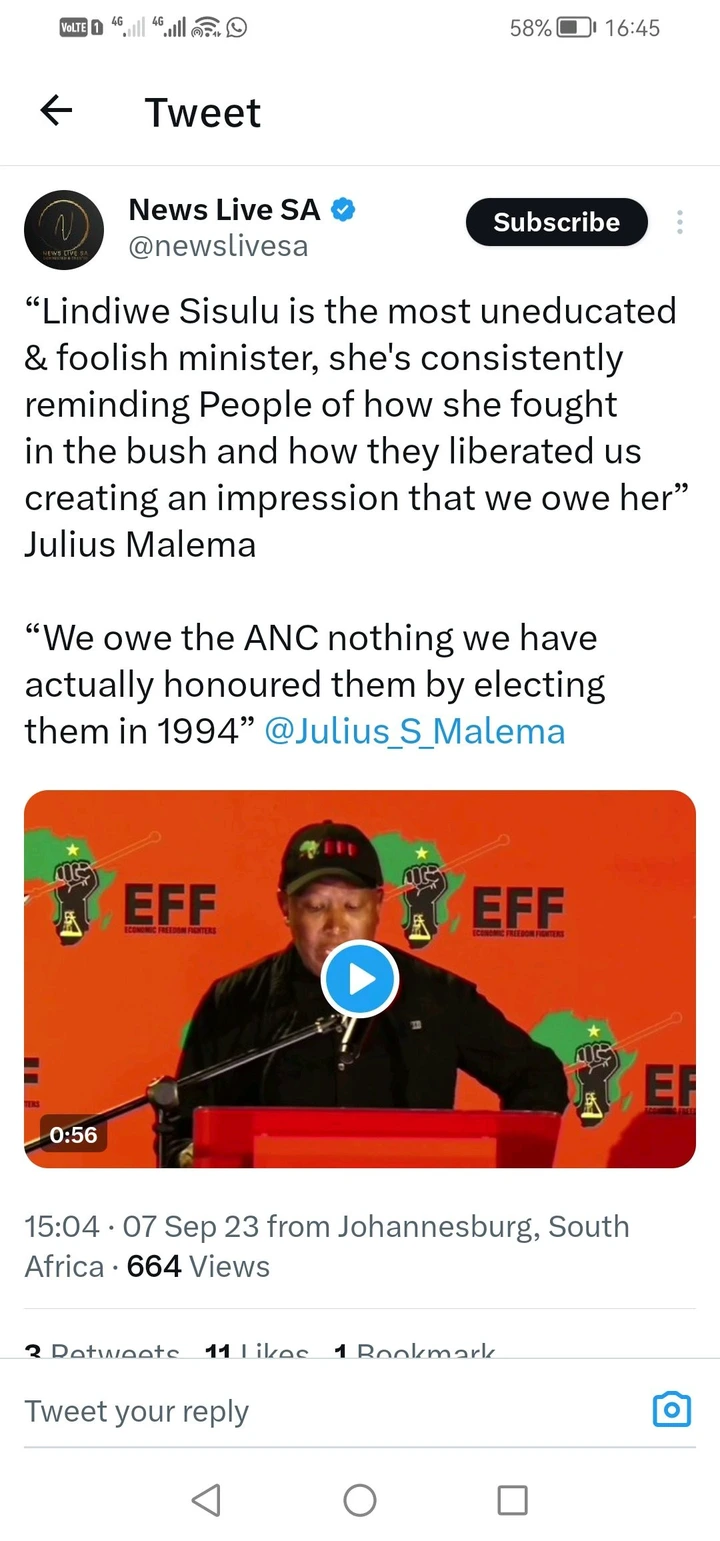 In response to Malema's harsh criticism, comments from the audience further highlighted the strained relationship between the EFF and the ANC. One attendee remarked, "We owe the ANC nothing; we have actually honored them by electing them in 1994." This sentiment captures a prevailing belief within the EFF that the ANC has failed to live up to the expectations of many South Africans since coming to power in the historic 1994 elections that marked the end of apartheid.
The EFF's continued confrontational approach towards the ANC and its former members, like Lindiwe Sisulu, suggests that the political landscape in South Africa remains polarized and tense. As the country approaches the 2024 elections, the ongoing rivalry between these political giants is likely to be a central theme in the nation's political discourse.
In conclusion, Julius Sello Malema's fiery attack on Lindiwe Sisulu at the EFF Elections Workshop 2023 highlights the deep-seated tensions between the EFF and the ANC. Malema's words and the audience's response serve as a stark reminder of the complex political dynamics that continue to shape South Africa's political landscape. As the nation looks ahead to the next election cycle, it remains to be seen how these rivalries will impact the country's political future.
Reputable Source: https://twitter.com/newslivesa/status/1699770683163652108?t=3cFbfBV3F44aa7eckkm8yQ&s=19
https://twitter.com/ololethu/status/1699767134585307150?t=7sC_hD5Dtbj9oP8DdH7AkQ&s=19