Bopape enjoyed watching Pretty and Lehasa as they bumped into each other after a long time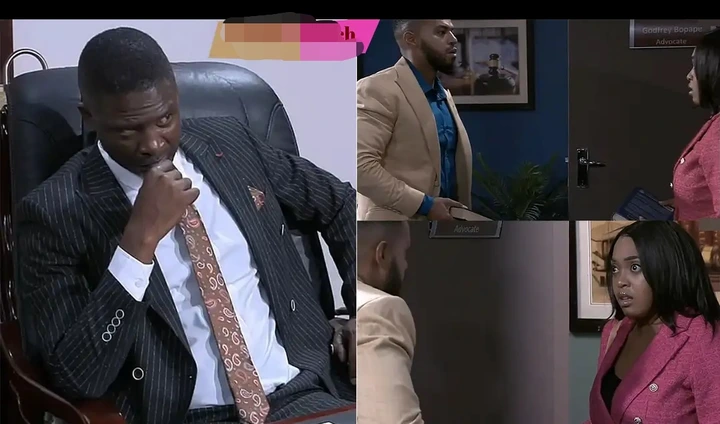 In the world of South African television, "Skeem Saam" fans were recently treated to a heartwarming moment as Pretty and Lehasa, two beloved characters from the show, unexpectedly bumped into each other after a prolonged separation. Bopape, portrayed by the talented actor Macks Papo, enjoyed watching this reunion, and viewers were equally thrilled to witness this nostalgic encounter.
Pretty and Lehasa's characters, played by Natasha Thahane and Cedric Fourie respectively, have had their share of ups and downs in the show's complex storyline. Their on-again, off-again relationship has been a central theme, and fans have eagerly followed their romantic journey.
The unexpected meeting between Pretty and Lehasa stirred emotions among viewers, reminding them of the shared history and chemistry between these characters. The on-screen chemistry between the actors added authenticity to the reunion, leaving fans with a sense of nostalgia and longing for more scenes featuring the duo.
Bopape, a character known for his wisdom and knack for bringing people together, enjoyed watching Pretty and Lehasa cross paths once again. His character has often played a pivotal role in the lives of the younger characters, offering guidance and support when needed.
The joyous reactions of fans on social media highlighted the impact of this reunion. Viewers expressed their happiness at seeing Pretty and Lehasa in each other's company, and many speculated about what this unexpected encounter might mean for the future of their relationship.
The power of storytelling in television lies in its ability to evoke emotions and create connections between characters and viewers. Pretty and Lehasa's reunion resonated with fans, underscoring the show's ability to captivate its audience and draw them into the lives of its characters.