Many fans saw them and got suspicious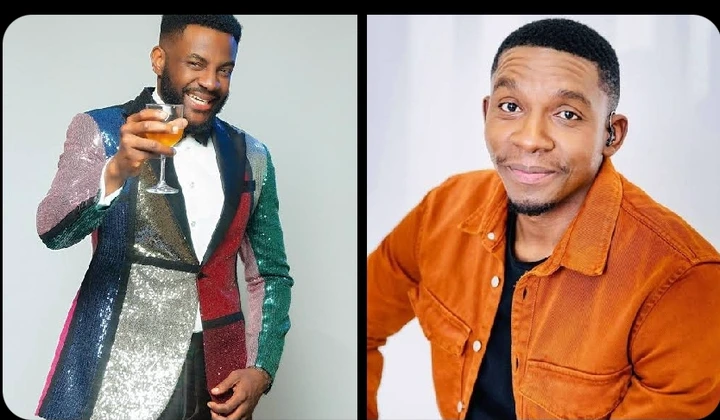 During the last Saturday night party inside the Big Brother house. There were 2 Djs on the decks and they were wearing masks. It was quick for the viewers to suggest that those Djs looked like Lawrence and Ebuka who are the hosts of the show.
I guess Big Brother was trying make a twist but it was very surprising when Lawrence and Ebuka actually came out to enjoy the party. They were dancing with the housemates and drinking lots of alcohol. Housemates are actually happy and cannot wait for today because it is their last day in the house.
Fans were suspicious of the Djs because of the way they are, the other one looked like Lawrence and the other one more like Ebuka and their body structure was also the same. I am glad that they both got to enjoy what it is like to be inside the Big Brother party.
#BBTitans #BBTitians #BBTitans2023 Those two DJs are Lawrence and Ebuka check out the height and why are they wearing masks? pic.twitter.com/p6efEzXmRc

— Jabulani Macdonald ⚡️ (@Jabu_Macdonald) April 1, 2023
Content created and supplied by: Ntoky (via Opera News )